This addon adds 400 fully working weapons/tools, each with custom abilities. You can obtain these items by crafting parts in the part builder and combining them in the tinker table in any combination just like tinkers construct. Each item can have up to 3 custom enchants and has varying damage and durability.
The first thing you want to craft is the Materials and You book. This book has information on everything in this addon including each material type and custom enchantment. Then craft a part builder and tinker table to begin crafting the tools.
Tinker Table & Part Builder Crafting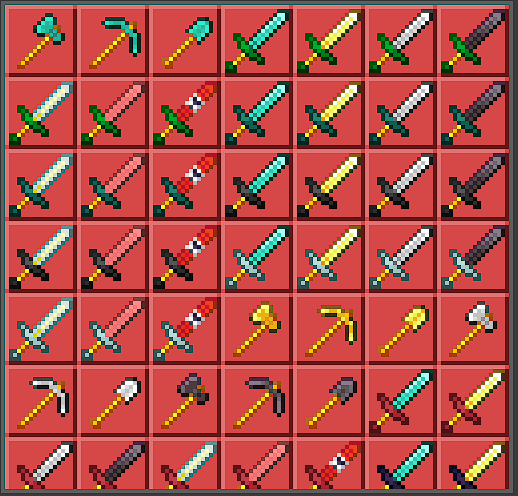 Pin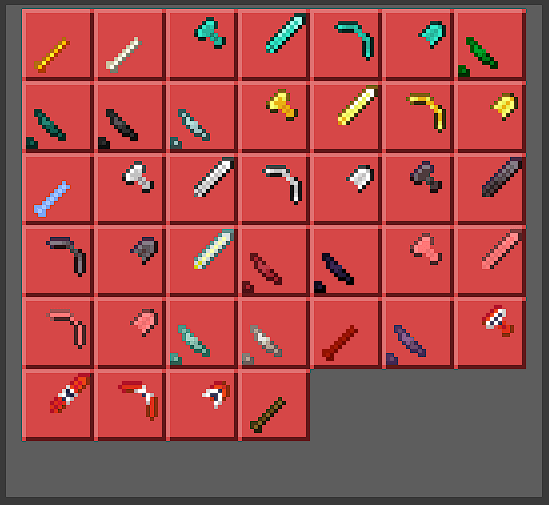 Pin
Small part of the Creative Inventory

Pin
+ Completely remade addon
+ Tools work properly
+ Material Modifiers
+ Nether Star Material
+ Pickaxes For Every Material Combination
Installation
Enable Experimental Mode!
Downloads
Supported Minecraft versions