Download this expansive prison world today! This world contains a house, a building, a bank, a supermarket, a city hall, a cemetery, and of course, the prison! If you like free space to run around (and possibly build in) then you are gon a love the amount of extra space the map has for you! Add your own obstacles and buildings! Play cops and robbers with your friends! This map took over 100 hours total, so enjoy!
Instructions:
When you start, tp your self to -400 8 400. Then, go into the right chest next to the fountain, grab a sword, baton, Three Key 1s, and two of each Key 2 and Key 3! Key 1 goes into the hoppers next to the cafeteria and yard. Key 2 goes in the hopper in armory room. (Go to the shower, located next to cafeteria, then go in the oak door, and there is a button behind the banner. Key 3 goes into the hopper in the small room by the front prison wall. Once done with the keys, take it back out (just 1!) If you want the other player(s) to get clothing and items (if items come with what they chose,) TP them to -400 4 400. If they chose "Officer" you can ask if they want to be FBI or normal officer. Make sure to create a copy of the world after every time you play to guarantee fun forever!
Credits:
Thank you to TheSonicMasterX for helping me turn this world slightly more map-like! (Helped with walls around map and extra design)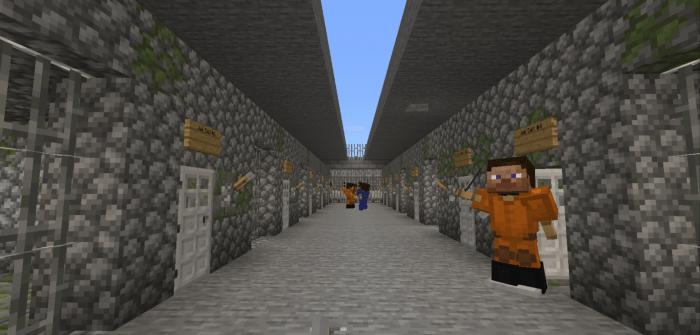 Pin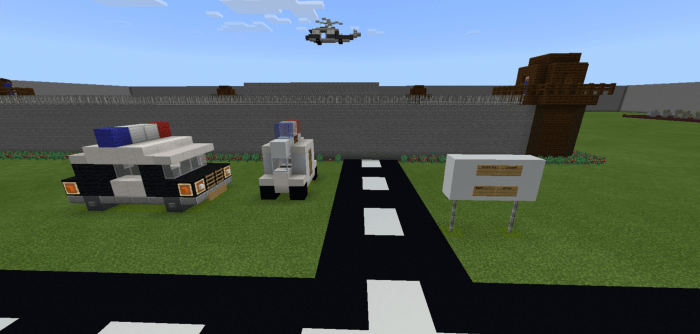 Pin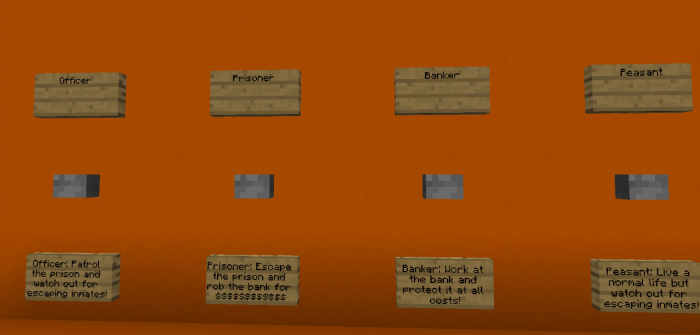 Pin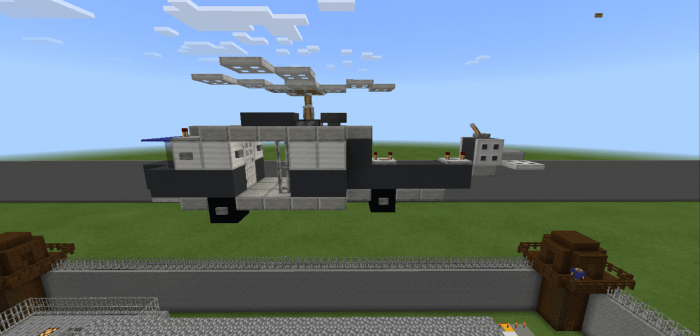 Pin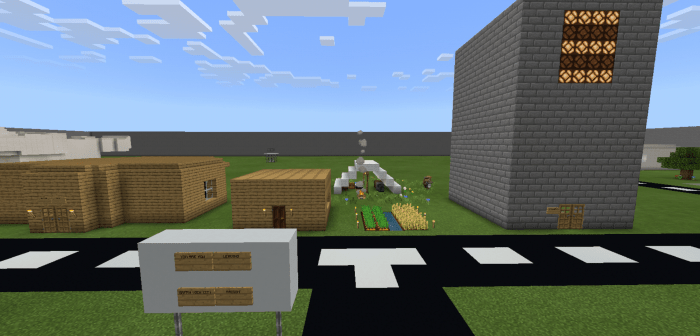 Pin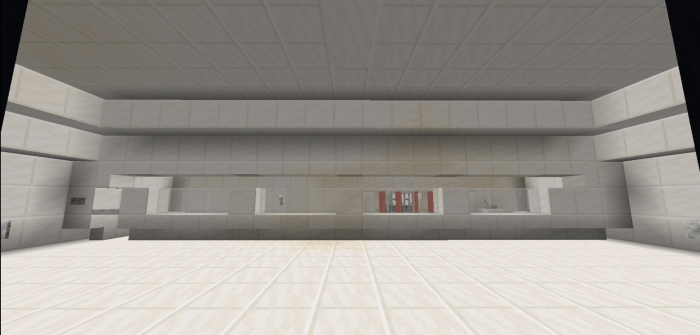 Pin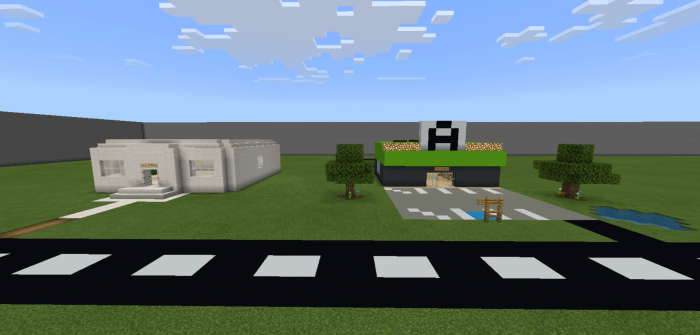 Pin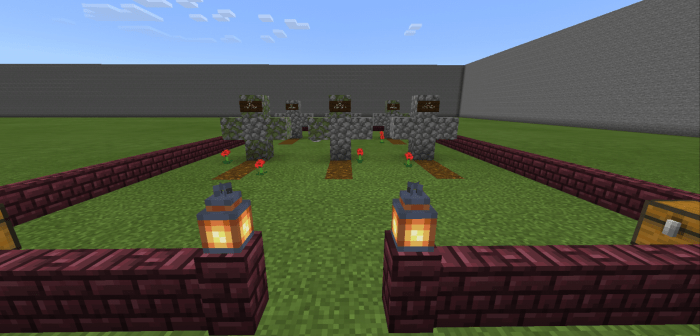 Pin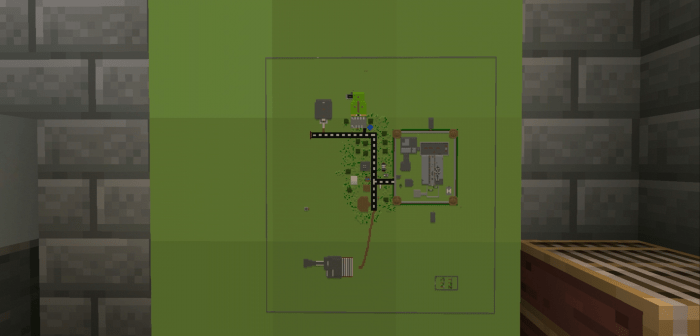 Pin
These are just some of the MANY things on this amazing map! There is way more than shown in these images. Tens of thousands of blocks used to build this beautiful creation! You can do anything on here! So download this maximum-security prison! Go ahead and enjoy this masterpiece! 🙂
Updated the categories, supported versions, and fixed spelling / grammar mistakes! I hope you enjoy!
Made the download text look nicer. I hope you enjoy!
Made the map actually download-able! My bad! I hope you enjoy!
Changed the name of the download link. Hope you enjoy!
Added grave robbing! Have the option to rob graves! Also, support for RTX Beta added AND added more to the description!
Added the ability to get this on the app! (At least I think that is what it will do!) Enjoy!
Gave credit to TheSonicMasterX to helping a bit and added two words to the installation description (Because why not!)
Added more words to introduction and description! Hope you enjoy!
Added an actual introduction, installation description, more images, etc. Enjoy!
Installation
Hope you enjoy this map! Have fun!
Downloads
Supported Minecraft versions