Mr.McYeetus here! This brightly colored neon pack is perfect for PvP, Getting Combo's, and More! This pack uses a glowy blue neon theme on the swords, armors, blocks, etc. Hopefully this will be the best pack ive made, Have fun!
Preview of swords, items, and more!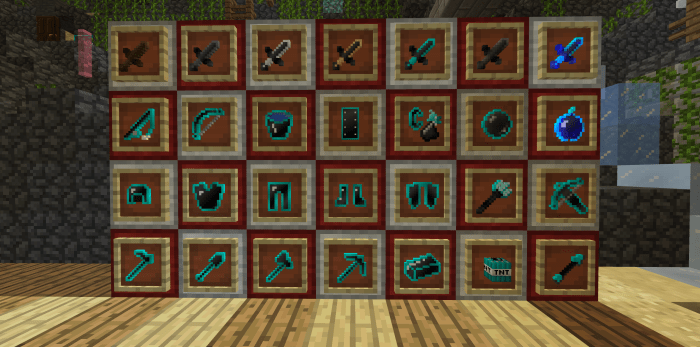 Pin
Preview of armor on character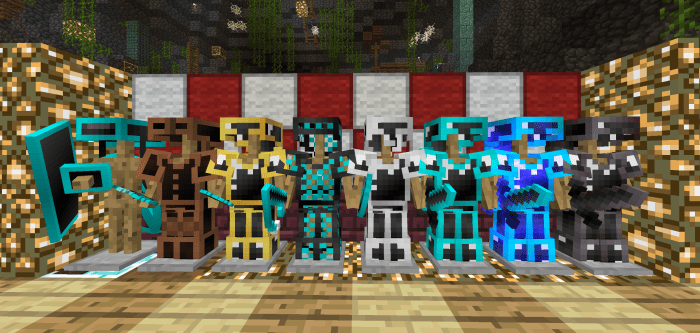 Pin
Preview of dark styled highlighted ores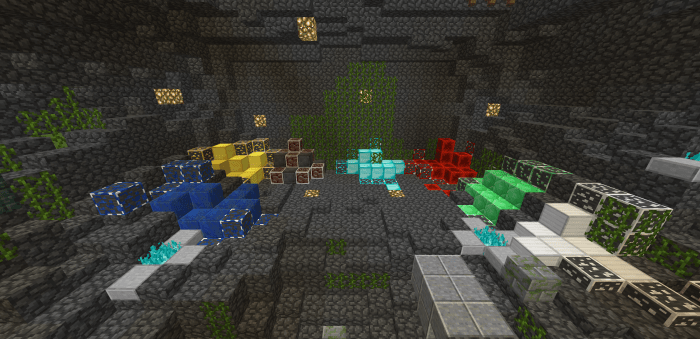 Pin
Preview of hotbar and gui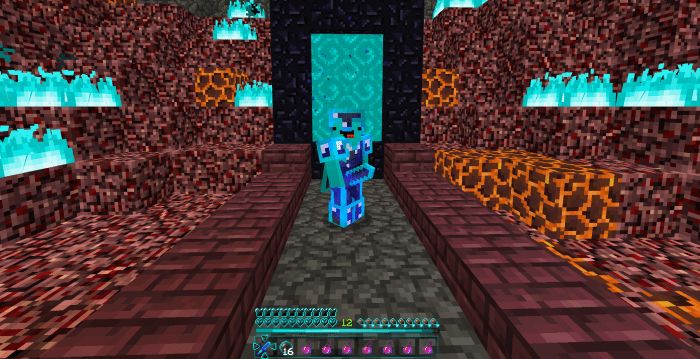 Pin
Preview of neon blocks
Pin
Preview of menu screen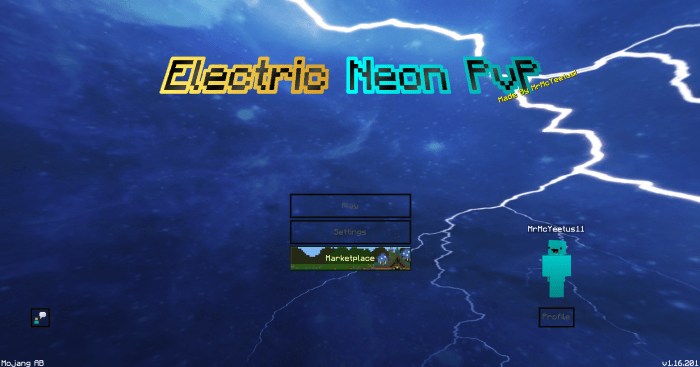 Pin
You can modify this pack however you want, but please credit! Have fun!
-Added less obtrusive rain and snowflakes
-Added full grass textures for podzol and mycelium
-Added a fire atlas and tweaked the enchantment glint
-Tweaked leather helmet and arrows
-Tweaked chest and shulker box textures
-Changed all the heart, hunger, and armor textures in the icons
-Completely changed the gui to better match neon theme
-Updated the title
-Updated the description to be more detailed
Installation
PC: Download and drag to desktop, and once you click the pack it should automatically download, all you have to do next is apply it in settings!
Downloads
Supported Minecraft versions
Resolution