Prepare for the battle between you and dream. Can you defeat the best player of minecraft? or will you get defeated? Find out! legend says that only 1% of minecraft players can defeat dream.
How Does It Work?

this addon adds "Dream" and "GeorgeNotFound" as your enemy "BOSS". Your goal is to defeat Dream while in survival mode.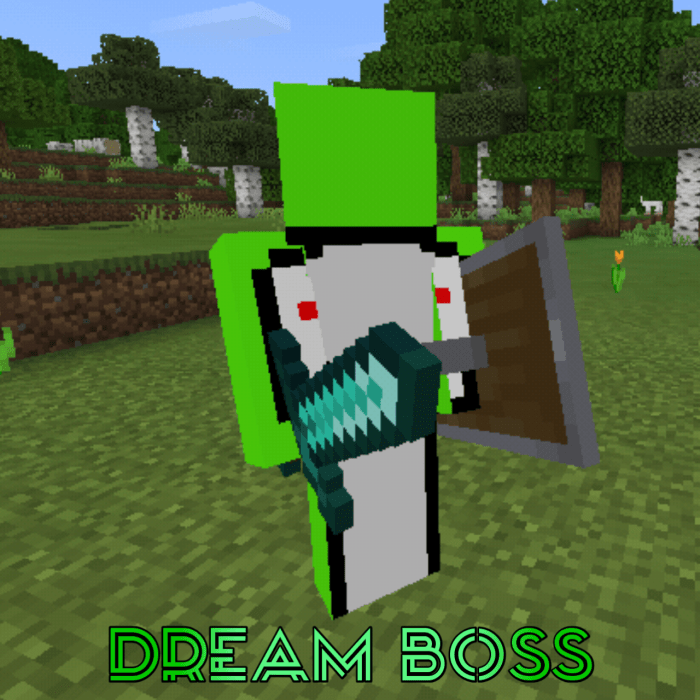 Pin
DREAM:

• HP = 350
• Damage = 5 + Diamond Sword
• Atk Speed = Normal
• Size = Normal  
• Ability = Can summon hordes of Georges to fight you.
Here is a clip of Dream summoning Georges: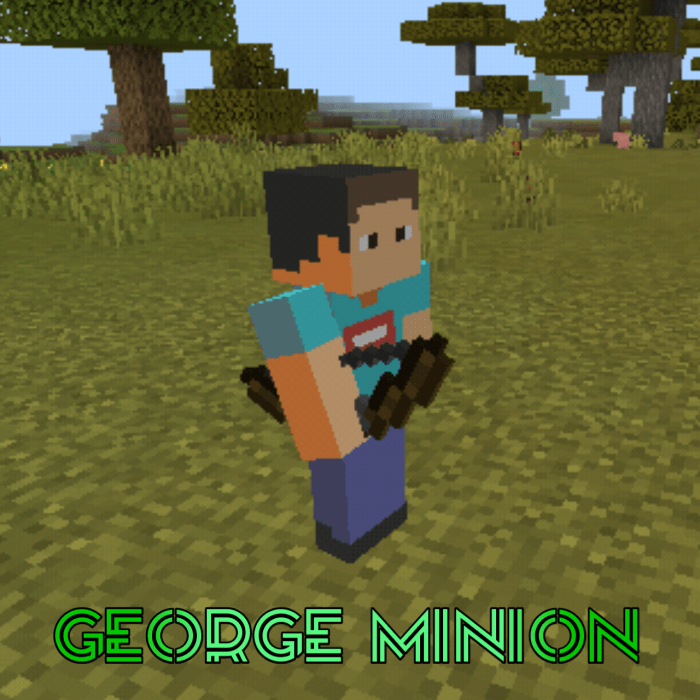 Pin
GEORGE :
• HP = 15
• Atk Speed = Fast
• Size = ½
• Ability = Smaller Hitbox   
Simplified Stats: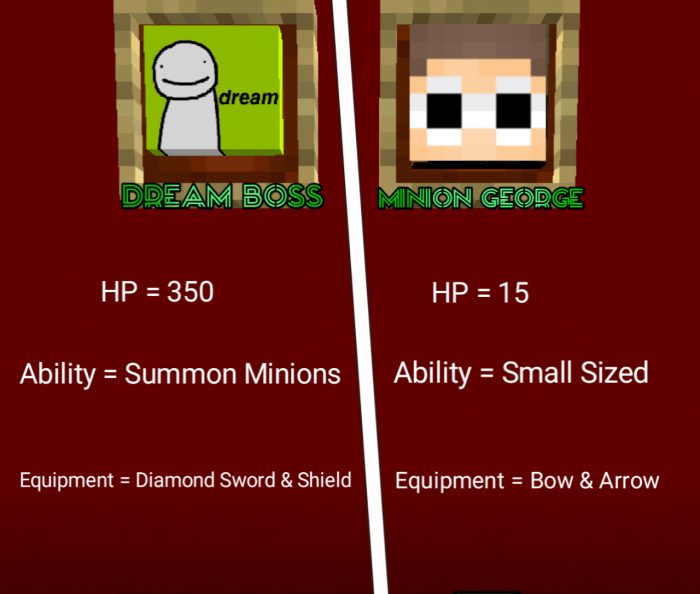 Pin
How Do I Spawn/Obtain Them?
The easiest way is in the inventory (Creative) just locate where all the spawn eggs are and you will see Dream and George at the end.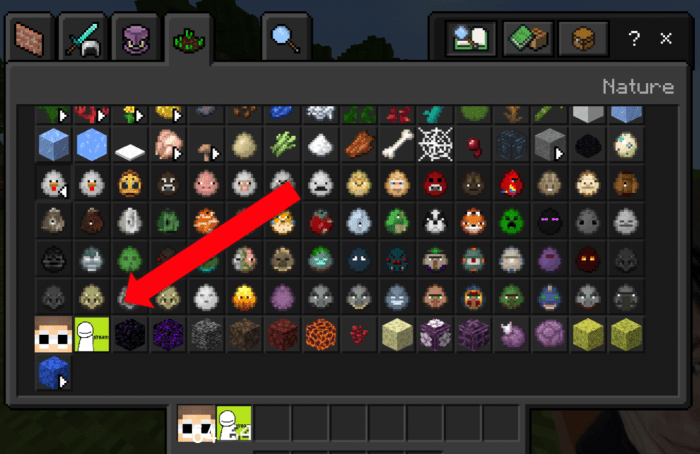 Pin
There is also another way, Just go to the chat box and type what is shown below in the picture and you will get the Dream & George.

Pin
Gameplay Showcase (picture)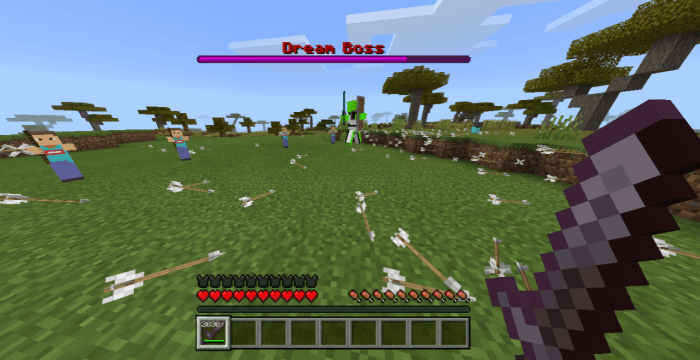 Pin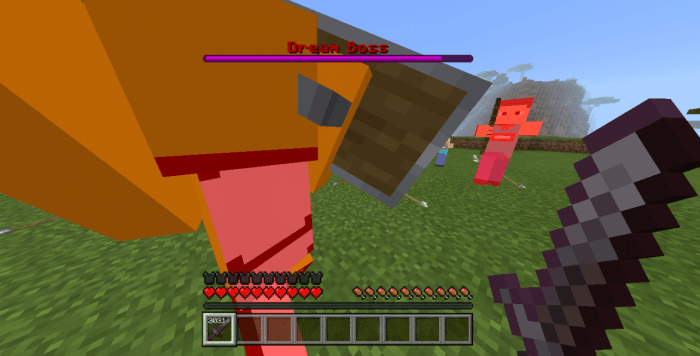 Pin
CHALLENGE : What set will you use? the weaker the better.
Netherite Armor Set + Netherite Sword + Shield = What a noob!
Diamond Armor Set + Diamond Sword + Shield = Normal
Iron Armor Set + Iron Sword + Shield = Decent
Chainmail Set + Stone Sword + Shield = Pro
Gold Set + Golden Sword + Shield = Very Pro
Leather Armor Set + Wood Sword + Shield = Very Very Pro
FIST ONLY = GOD  
Comment down what kind of set you used!
MUST TURN EXPERIMENTAL GAMEPLAY ON! FOR THIS TO WORK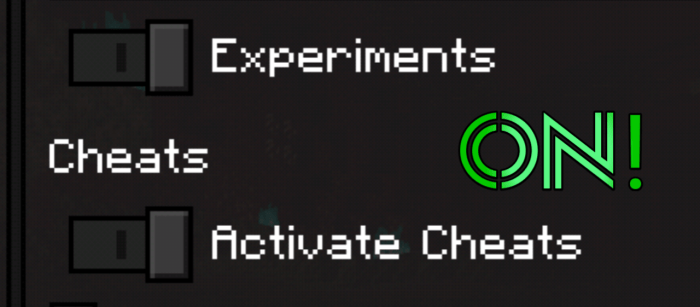 Pin

Do not repost in MCPEDL
Credit me if you are going to use this in a YT video 🙂
Changed the download link domain to a different one .
Excluded images that isn't in the game and changed it to a new one.
• Improved Spellings
• Better picture arrangement
• More detailed description
Downloads
Supported Minecraft versions