You know it: the chat is full and you want to delete the chat but it doesn't work. With this addon you can empty the whole chat with just one command!
MWith this addon you can clear the whole chat with /function clear_chat!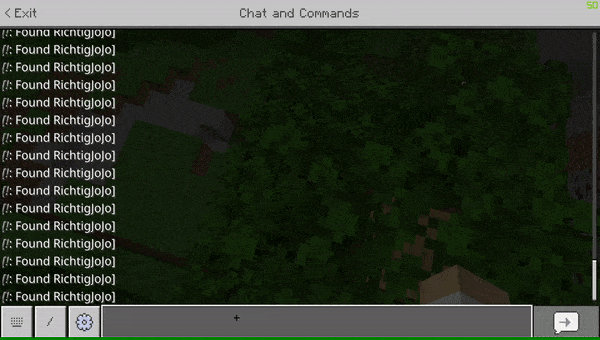 Pin
What am I allowed and what am I not allowed to do?
You can use the addon on all worlds and in every addon, BUT you are not allowed to output the addon as your addon!
If you have any questions you can reach me in the comments and on Discord (RichtigJoJo#5358)!
-Everything translated in English
Sorry that it was in German, we forgot to translate it before it was published
Downloads
Supported Minecraft versions