Hello and welcome to my own, custom pack. Shy PVP. This pack is designed for vanilla gameplay, PVP, and generally aims to improve Minecraft's vanilla textures, while maintaining the original feel and style of the game.
This pack adds a number of features not commonly, or even outright never seen in other packs. There are no short swords to be seen here, but pleanty of small QOL changes to the world.
Something minimally done is changing the model of the shield. Given it's rarely used in Minigame servers, it's something many pvp oriented packs ignore, however, my pack shrinks the shield down, while maintaining the original texture.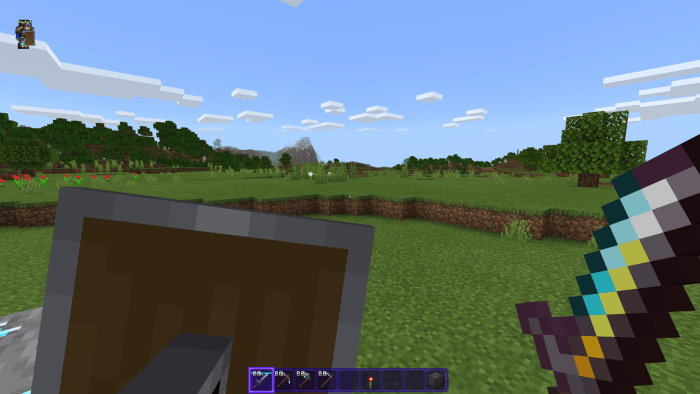 Pin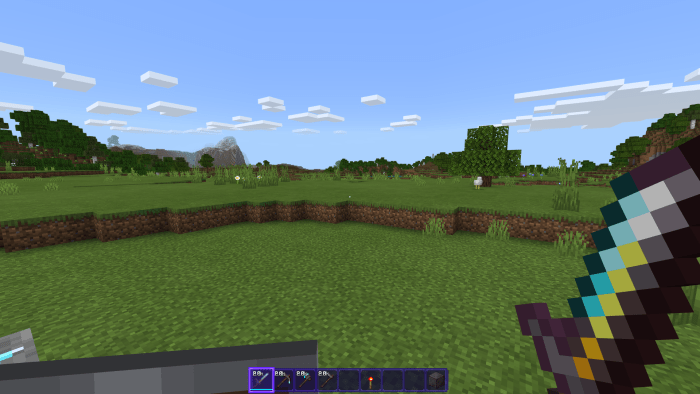 Pin
This helps immensely with aiming your crossbow while blocking, or generally allowing you to see while just holding your shield.
Another feature that I've rarely seen is Netherite being changed. A lot of survival oriented packs lack this change, but not Shy PVP. All Netherite is gold trimmed, with diamond insets, or diamond blades to remind you what's actually important in your netherite reinforced gear.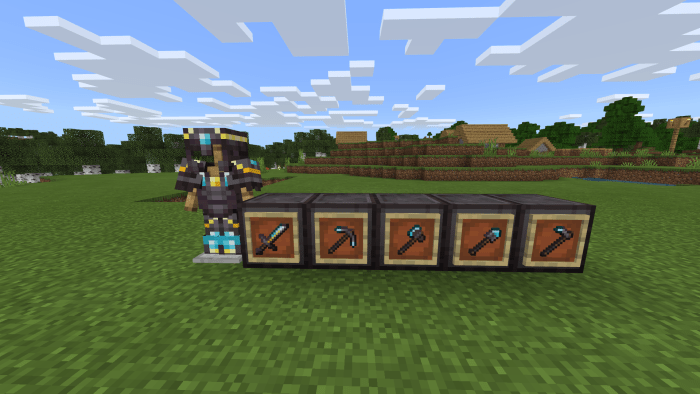 Pin
And here's a never seen feature, the first one I'll mention here. Random ore textures. Iron ores are the only ore to lack this feature, but all other ores have 3-4 random texture variants to help add a little bit of flavor to mining. Nether ores remain unchanged.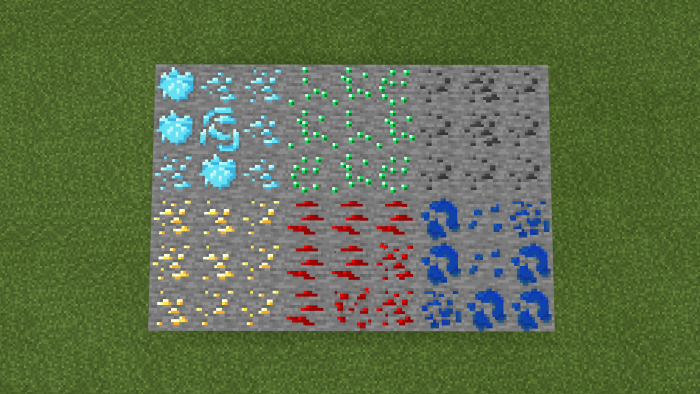 Pin
Being a redstoner, I know how much of a hassle it can be looking at vanilla Minecraft's messy redstone wire texture. That's why I made it completely solid instead~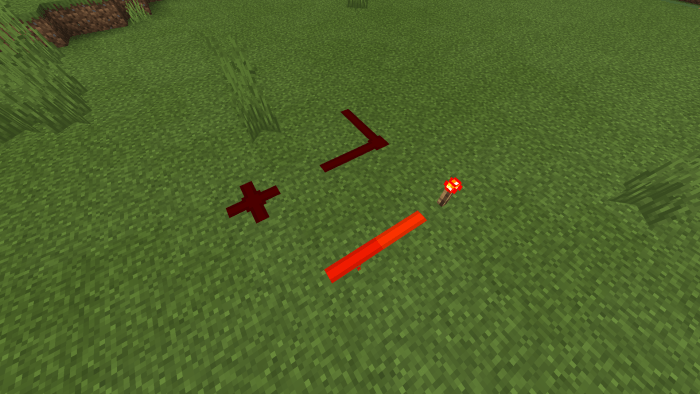 Pin
All UIs are translucent, some are color coded, and chests also have a unique animation displayed while the UI is open. There's also a little paper doll of yourself in the lower right of all container blocks to help you remember what you're wearing in that moment.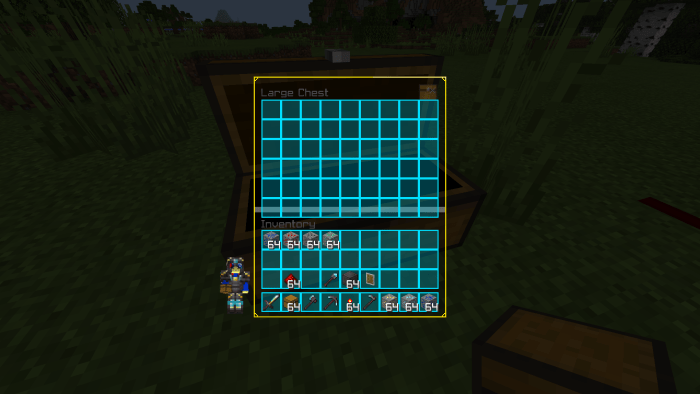 Pin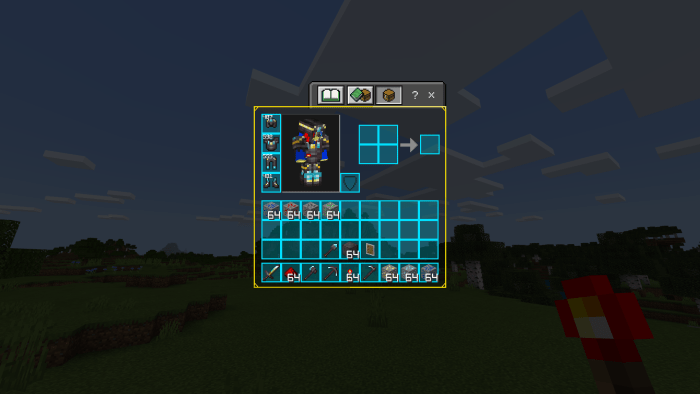 Pin
And now for my personal favorite tweak: biome specific grass vatiants! In vanilla Minecraft, the only difference between biomes is the color, topography, and trees. Nothing about any textures is changed. Ever been in a forest in real life? Or in a mountain? There's small flowers, leaves, and twigs strewn about the ground. Minecraft has never had this detail.. until now. All biomes have a twist to the grass texture. Forests have patches of leaves, Jungles have leaves and red flowers, mountains have occasional twigs and blue flowers, taiga biomes have pine needles and twigs, birch forests have small leaves, swamps have muddy water, and so on. This will surehly help you tell what biome you're in, especially when it's been terraformed by other players!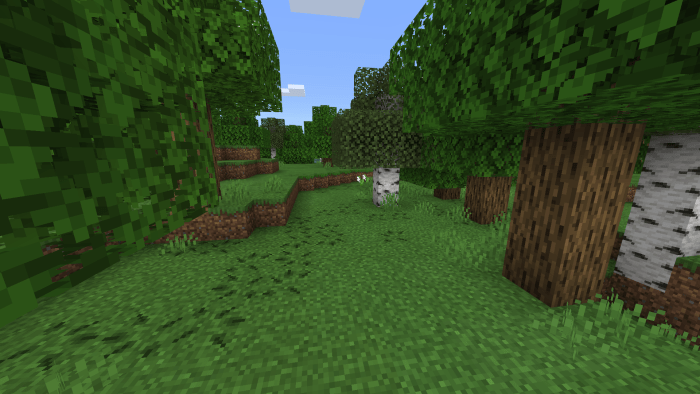 Pin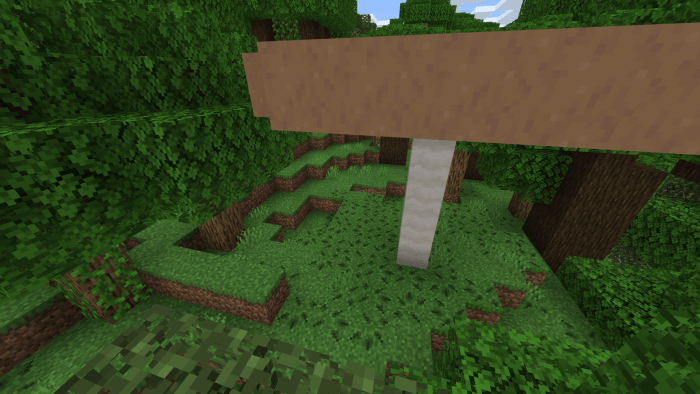 Pin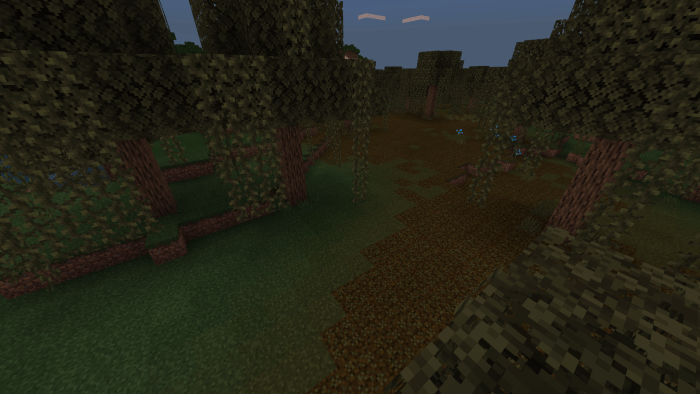 Pin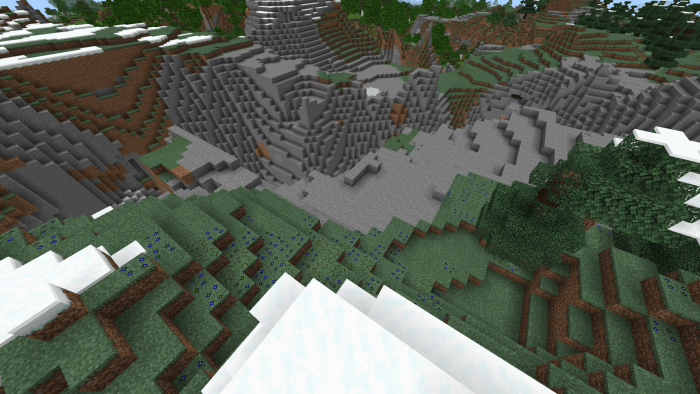 Pin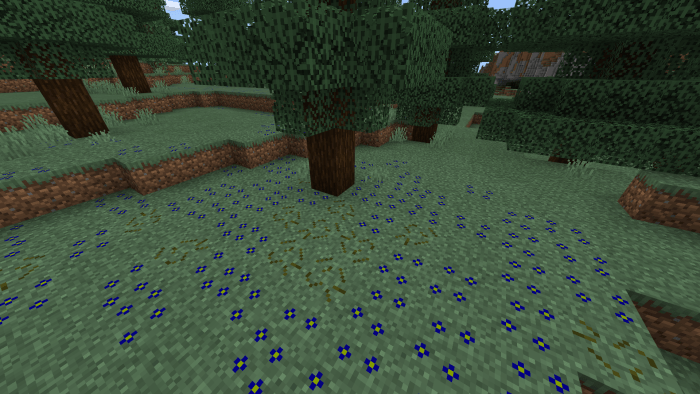 Pin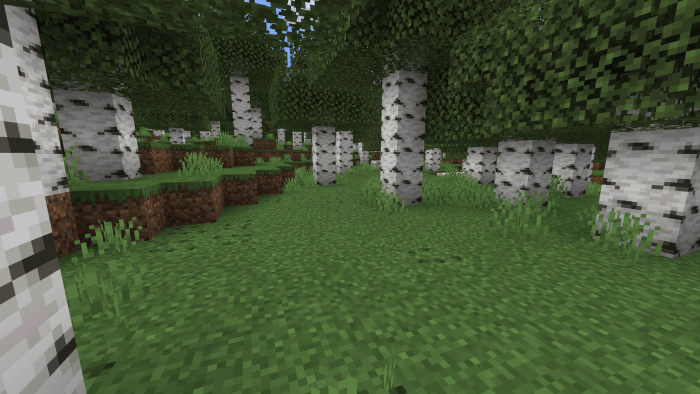 Pin
And as you can see in the image below, there is NO trickery, this is truly biome specific, and not just random variation like the ores use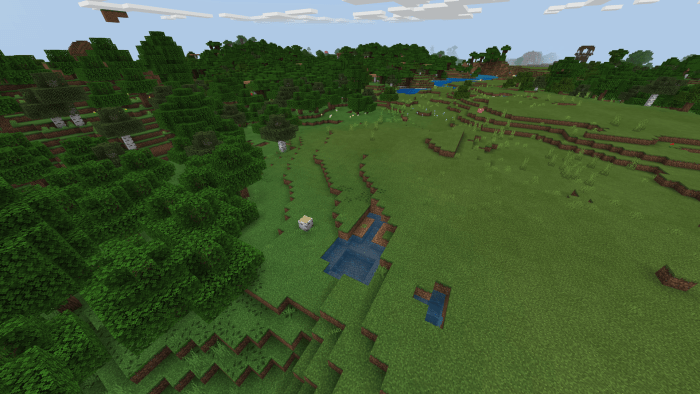 Pin
There are also a few other tweaks, that can't easily be shown through screenshots or even gifs:
Player animations are bouncier, more realistic, and more detailed. All without modding the player.entity.json, so character creator skins WON'T break.
UI sounds are separate from random click sounds in the world. This also means that dispensers now properly click from where they are, rather than sounding like they're right next to you at all times.
Book sounds are no longer block based, and are instead UI based, meaning you can actually hear the pages turn like you should. Sounds from lecterns are still block based, however.
Wither Skeletons use Java's sounds, meaning they sound like they should.
A few mobs have subtle breathing animations, to give them more life.
Now for a footnote. This pack is made primarily based on my own, personal preferences, and not for public opinion. This was originally not going to be released, but over time I grew on the idea of other people finding my pack and using it. Do note that I will not make changes based on what people want unless it's a bug or broken texture. IF ya like it, enjoy it. If not, find a different pack.
Most of my pack is vanilla, however all textures used are hand made. If you'd like to modify the pack in any way for personal use, feel free. Also feel free to use my UI and texture code in your own pack, so long as you remember to credit me and link back here so people know who made it first. Same goes for the custom textures.
Also, if ya made it all the way down here, I may as well toss in that I stream and have a Minecraft server. Both of which can be found below:
Discord (for the MC server): https://discord.gg/E33SffA
Stream: https://twitch.tv/thegamershy
Happy crafting~
Installation
Download from Mediafire
Don't worry about adfly, screw that
Double click or open in Minecraft
Done
Downloads
Supported Minecraft versions