Labirin (maze) is a puzzle with an starting point and many different paths to choose in order to find the exit. You have to find the right exit to be able to complete this map, if you are wrong you will hit a dead end and will never be able to get out of this maze. If you like puzzle map you should download this map!
FYI: This map was made by an Indonesian and uses Indonesian but it doesn't affect the gameplay. and I'm sorry if there is a mistake in the translation because I understand only a little English, I also use google translate to translate from Indonesian to English
This map has 12 levels with different difficulty levels at each level. Each level has its own characteristics. The levels are: Leaves Maze (5 levels from level 1-5), Bookshelf Maze (2 levels from level 6-7), Golden Maze (1 level), Sky Diamond Maze (2 levels), Bedrock Maze (1 level), and Nether Maze (1 level)
At levels 9 – 12 there will be its own challenges (not just looking for a way out of the maze), which is a hostile mob that will attack.
Leaves Maze (Level 1 – 5)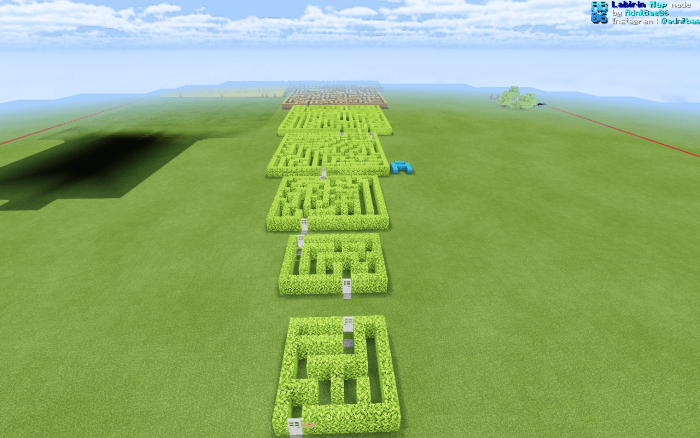 Pin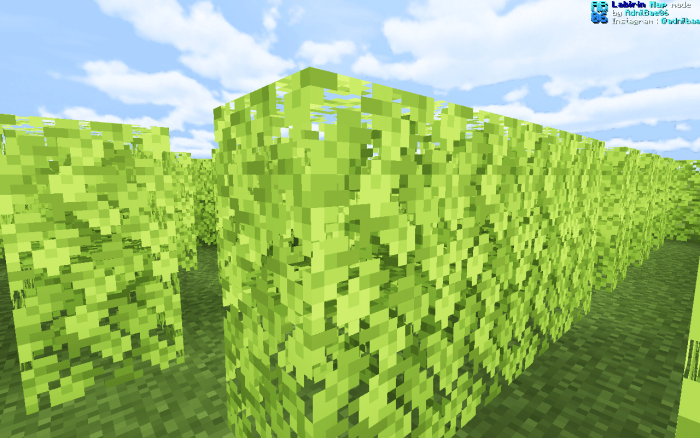 Pin
Bookshelf Maze (Level 6 – 7)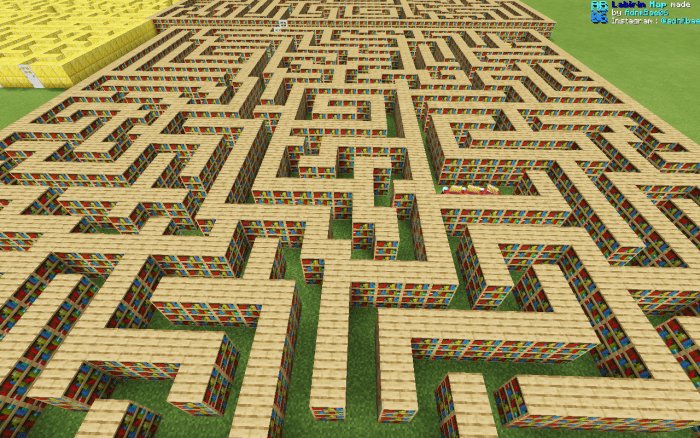 Pin

Golden Maze (Level 8)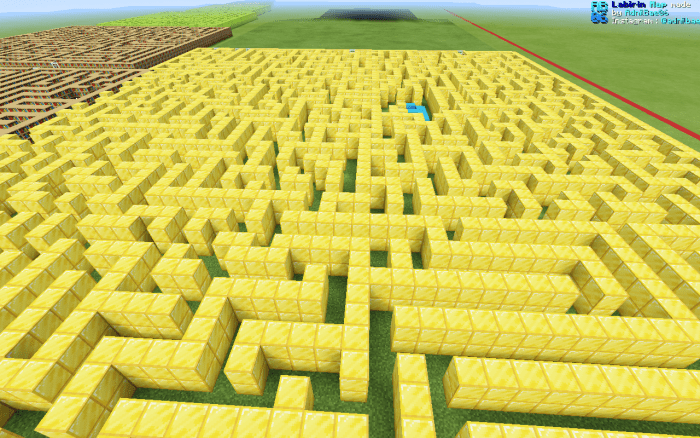 Pin

Sky Diamond Maze (Level 9 – 10)
At level 9 there are zombies, level 10 zombies with creepers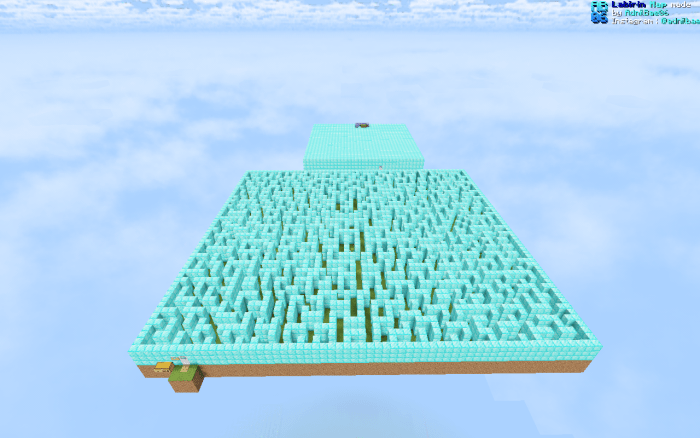 Pin

Bedrock Maze (Level 11)
At this level there are 3 types of hostile mobs namely zombies, creepers, and skeletons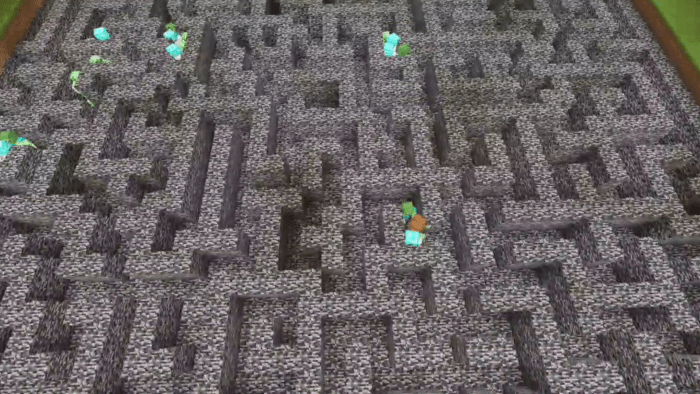 Pin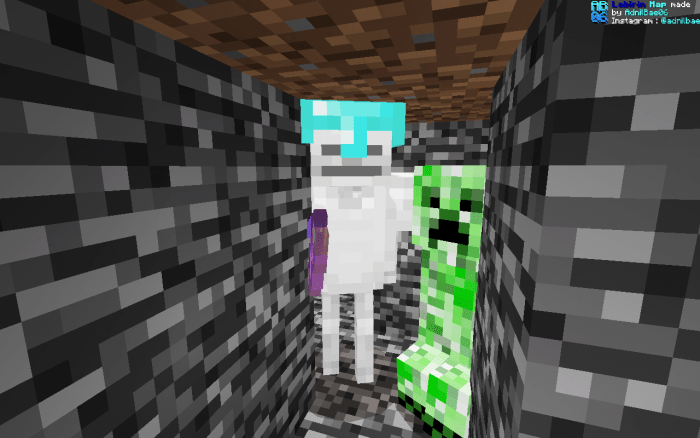 Pin

Nether Maze (Level 12)
At this level there are Zombified Piglin and Blaze. This level is also unique compared to other levels, which is made not only with one type of block but several blocks in the nether, besides that there is also lava that can burn and make players die if hit by the lava.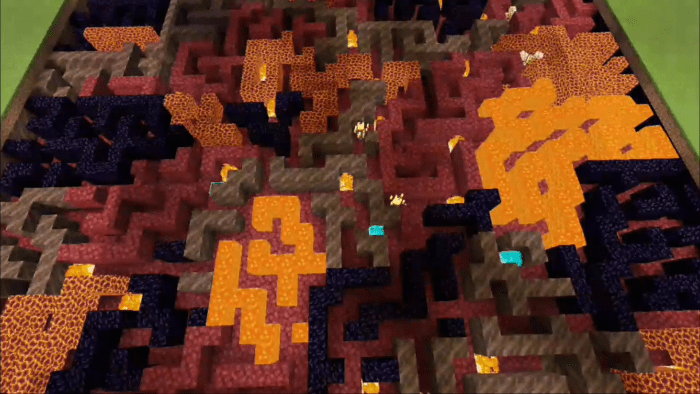 Pin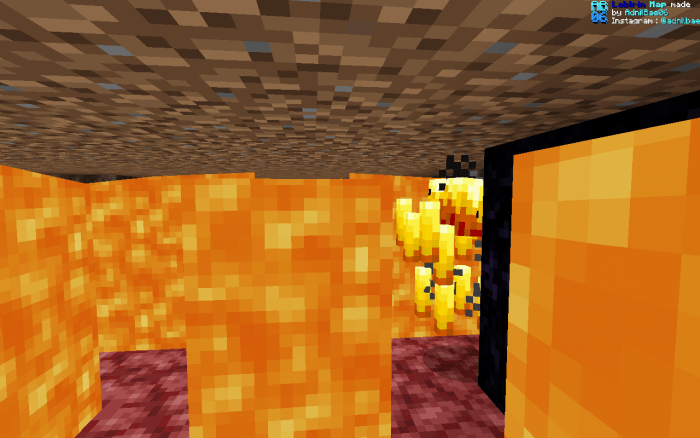 Pin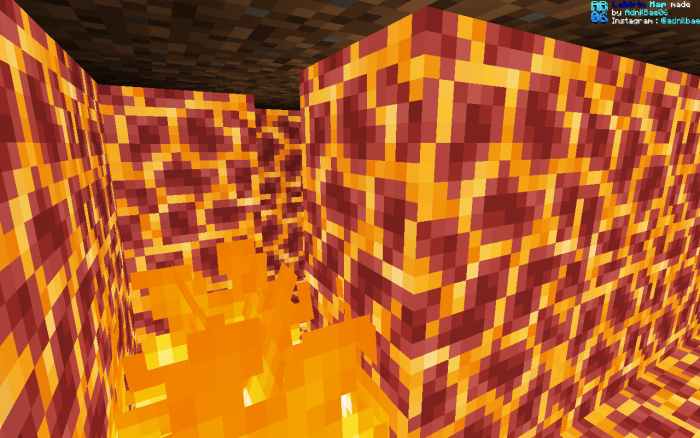 Pin
Warning :
This map does not support multiplayer. But you can still play multiplayer, it's just that the command block won't work, but it won't be a big problem.
Watch the video trailer :
Installation
How to download :
1. Click link below
2. You will be directed to a page
3. Click continue
4. Click download
5. Wait for the download to completed
6. Click the file and open with minecraft
Downloads
Supported Minecraft versions