"Aiming to be as beautiful as possible…"
Skylec Shader is a shader pack for Minecraft Bedrock Edition which makes Minecraft more beautiful.
It will change many aspects of your game, some which includes shadows, beautiful clouds, realistic water, torch light and other.
Latest version : 1.0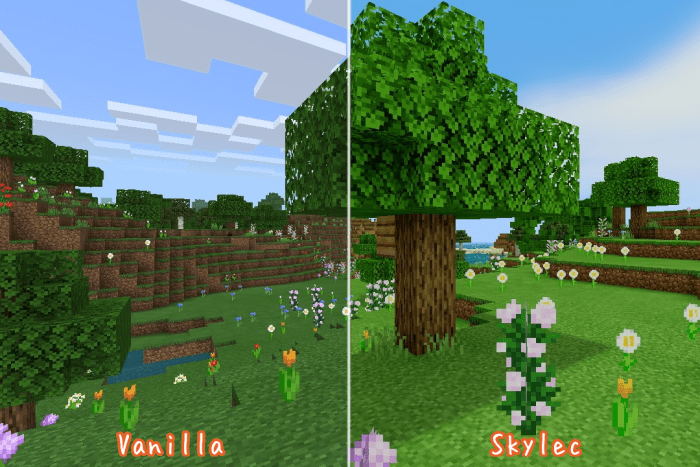 Pin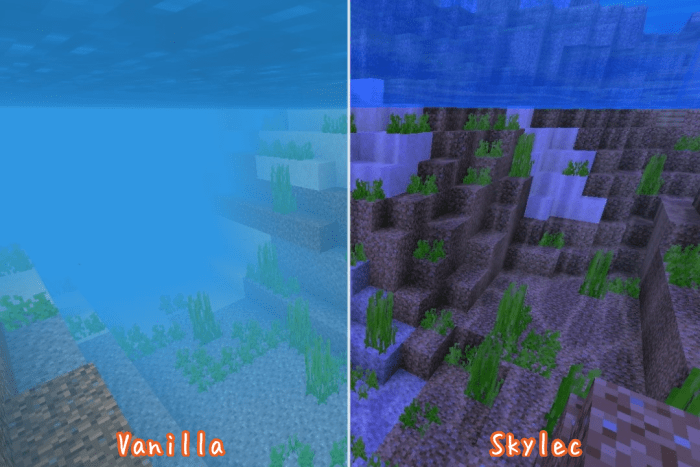 Pin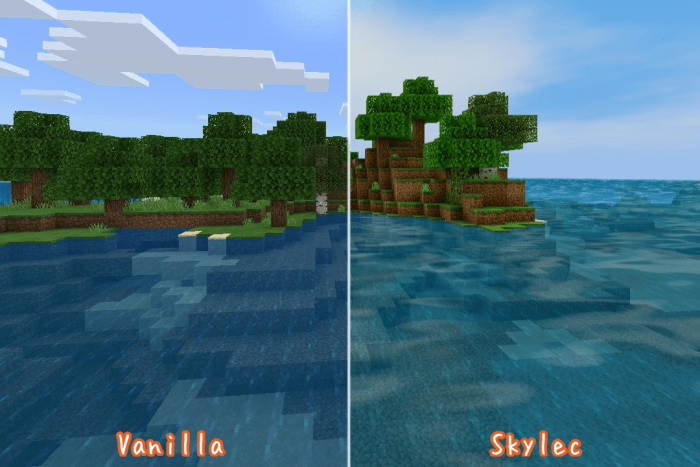 Pin
Pictures taken on 1.16.100 (windows 10)
Features
Not too bright tone mapping

Waves for water, leaves and grasses

Reflections of light underwater
Supported Platforms
Windows 10 (

version 1.16.100 or earlier

)
If you want to play on JAVA Edition with this shader pack using Optifine,
 – Visit here (https://www.curseforge.com/minecraft/customization/skylec-shader/)
(You will leave MCPEDL)
License
This shader pack is licensed under CC0.
Anyone can use, reuse, or redistribute it, with or without modifications, all without asking permission.
 – Learn more (https://creativecommons.org/share-your-work/public-domain/cc0/)
(You will leave MCPEDL)
Fixed some typos and included the showcase video on YouTube.
Installation
Download "Skylec_Shader_v.1.0.mcpack"
Import it into Minecraft
Settings > Global Resources > Apply the shader pack
Enjoy!
Downloads
Supported Minecraft versions
1.16.100
1.16.101
1.16.200
1.16.201
1.16.210 (beta)
1.6
Resolution