Have you ever wanted to have a new and unique biome in Minecraft for you and your friends to challenge stronger creatures? Well this addon gives you one! It's called the CURSED BIOME. Unlike any other biomes in Minecraft, this biome is different and has very unique creatures that no one has ever seen.
ABOUT THE BIOME: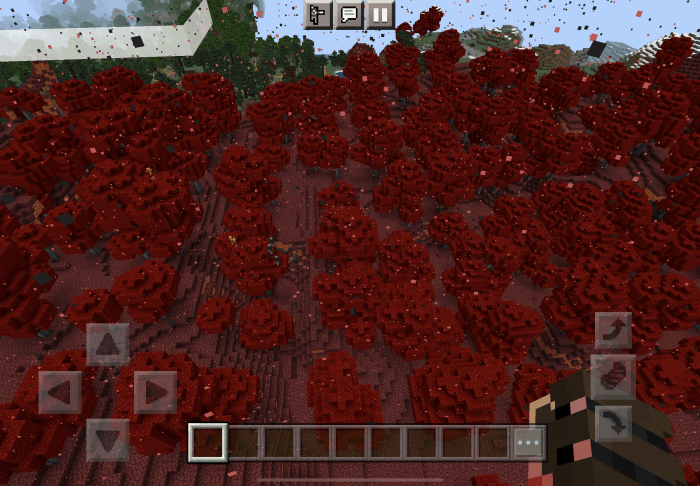 Pin
ORES IN THE BIOME:


Instead of going to the Nether, you can get Netherite here!
THE MONSTERS:
There are very unique monsters in the biome that no one has ever seen. All of them are cursed, they have a lot of health compared to the other mobs. They can break diamond and Netherite weapons and armor quickly! So you must be careful on them. The only way to fight them is to wear enchanted armor and sword with enchanted golden apple.
THE CURSED ZOMBIE


These are one of the most powerful creatures that dwell in the biome be careful on them. Unlike normal zombies and husks, these creatures are difficult to take down.
They have 100 health
They deal 30 damage and plus gives you a hunger effect.
They are slow, so you are able to escape them.
THE CURSED SKELETONS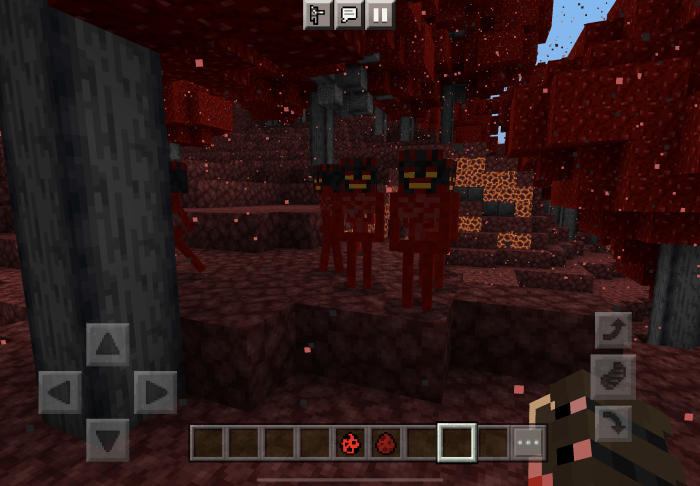 Pin

These skeletons are way too different compared  to normal skeletons and strays, they have a higher health with is 100. And they shoot many arrows that can distract you to other monsters.
Be careful on them, they are sometimes fast.
THE CURSED SPIDER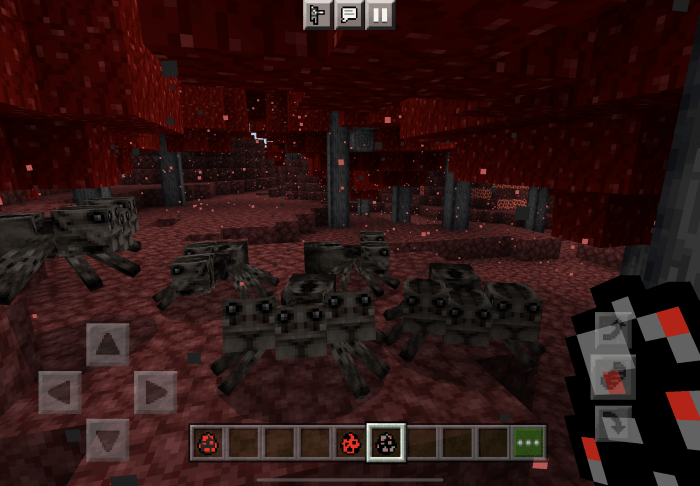 Pin

These are one of the most creeper creatures in the biome, plus they are three-headed which makes it more creepier!
They come out instantly without the player noticing and can damage you quickly!
They have 112 health and a damage of 35!
Can give you a poison effect when you get bitten.
THE DARK WIZARD SKELETONS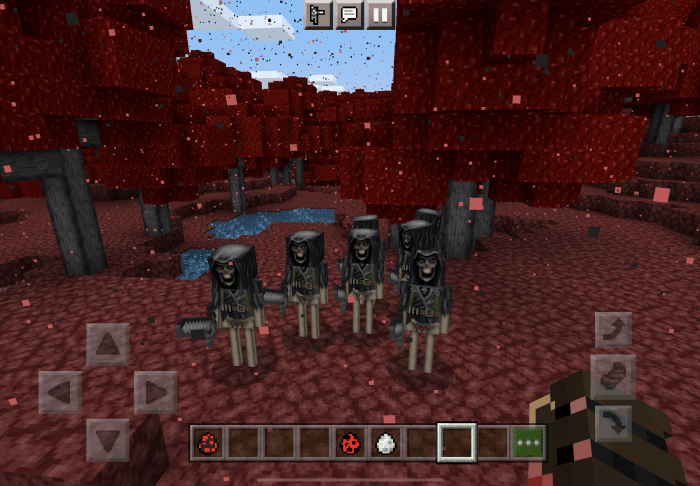 Pin
After the cursed spider, these creatures are the second most creepy creatures in the addon. They are also dangerous.
They give you a wither effect when you get hit.
These creatures are also known as the "Cursed wither skeletons".
They are very fast and has 100 health and 50 damage.
THE CURSED CREEPER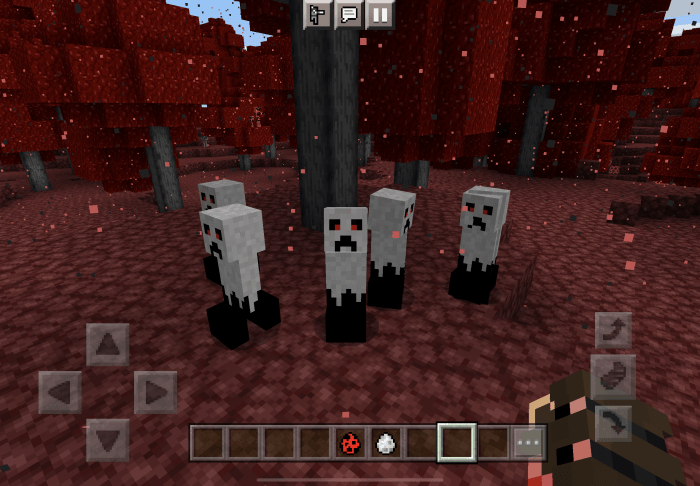 Pin
These creepers look like ghosts, even more powerful!
They are a bit slow and less stronger.
They have 80 health and 30 damage.
But always make sure to watch out for it's explosion!
They sometimes sneak up to you.
Now after all of that, I challenge you and your friends to survive this inhabitable biome with full of dangerous mobs! Without dying.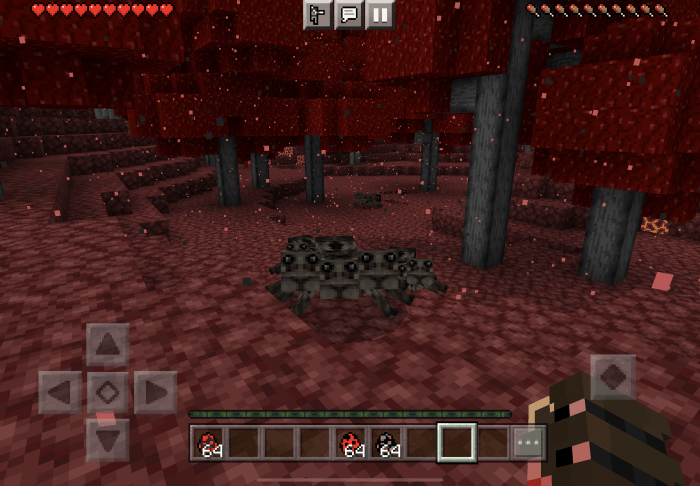 Pin

Important:
Always make sure that this addon is better used when you turn on Experimental gameplay, if not then it will not work properly and the biome and mobs doesn't appear. Enjoy and have fun with the addon!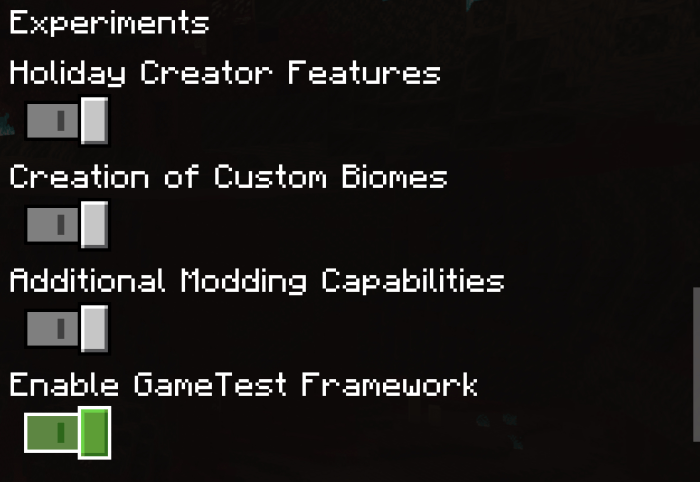 Pin

Make sure to subscribe to my YouTube channel and Join my discord server!
Installation
Important:

To download the addon, just click the download link and it will tell you to download the mcaddon file. Then click download then import it to Minecraft and you now have the addon.
Downloads
Supported Minecraft versions