This addon aims to add more manual items to use to craft stuff instead of everything being inserted towards. It is also geared towards skyblock, With its own option, otherwise creating a string from dirt is a bit overpowered when you have an abundance of dirt. Everythings Blocks! No entities! Pairs well as a before machinery era.
Starting off, Sieves!
Start with an Empty Sieve Frame

Pin
Pick a Mesh
Put it in
Sieve Sand, Dirt, or Gravel!
Each Mesh Level and Material Sieved have different outputs!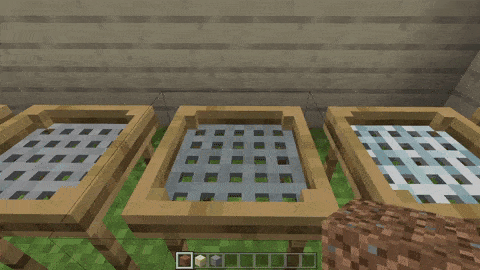 Pin

Pin
and Biome Specific stuff, like seeds and others.
Nether Specific Sieve 
Make a Crimson Sieve

Pin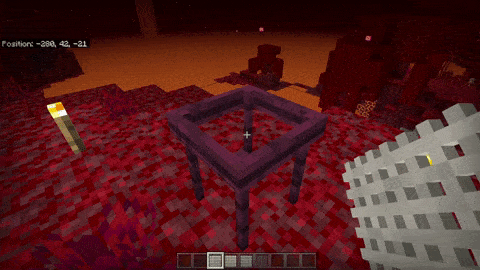 Pin
Only accepts gold and above
Only Crushed Netherrack is Accepted

Pin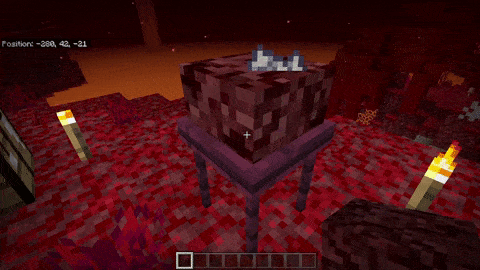 Pin
You can get the following depending on the tier of sieve

Pin
Sieve Recipes inside the Crafting Book
Barrels 

Pin
Make Water, requires 4 leaves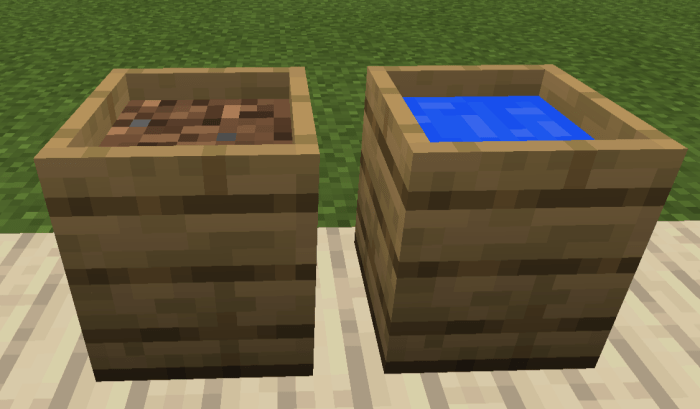 Pin
Also makes Dirt, requires 4 Saplings
Lava Barrel

Pin
Makes Lava out of 2 cobblestone
Mortar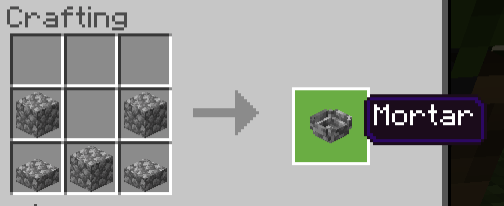 Pin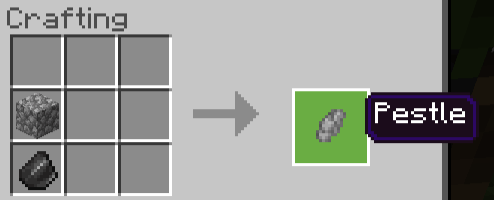 Pin
You need Both
All initial dye recipes from flowers have been changed!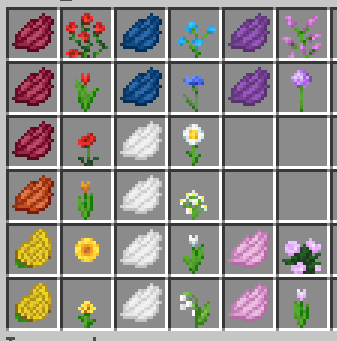 Pin
Also Supports Bumble_Flowers!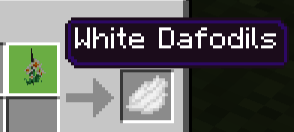 Pin
Put them in the mortar and crush em up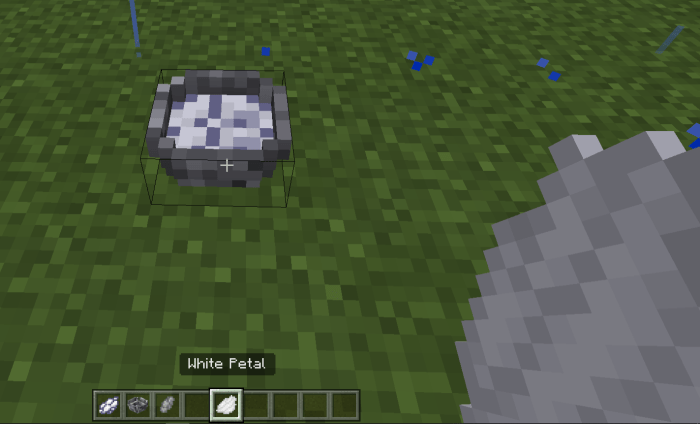 Pin
Gives you hunger for 2 seconds because manual labor is hard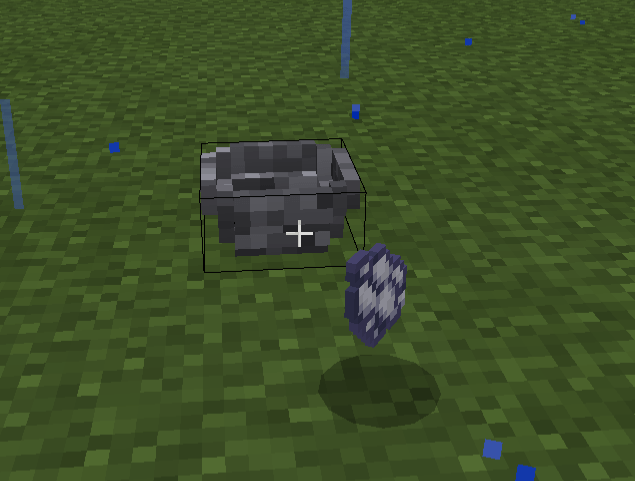 Pin
Dye!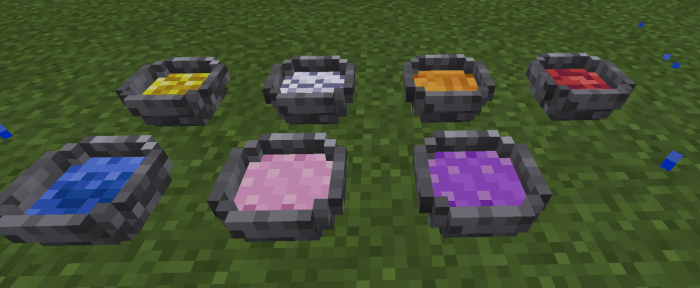 Pin
Bread and Cookies Changed too!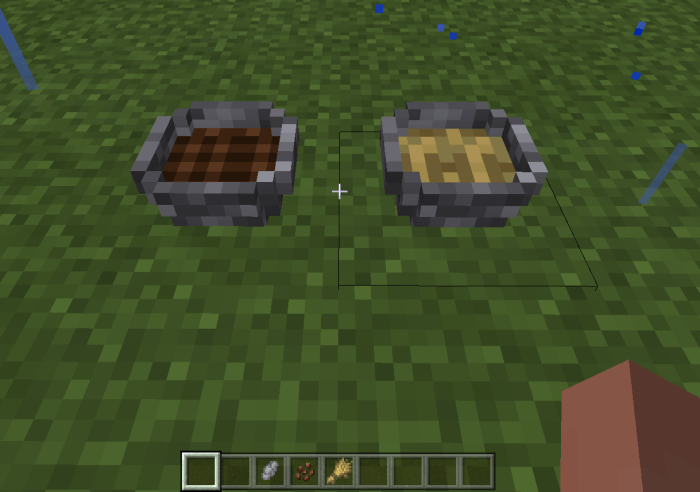 Pin
Make Flour and Cocoa Powder

Pin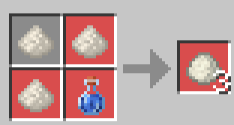 Pin
Put the Dough in the Furnace for Bread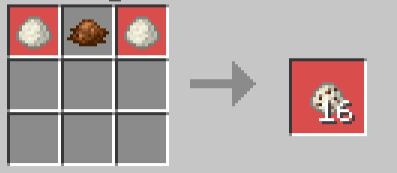 Pin
Make Cookie Dough and put it in the Furnace
Manual Crusher

Pin
Pull it Back, Put Cobblestone, Gravel, or Netherrack to crush a block manually (Takes slightly less amount of Hunger as a Mortar and Pestle)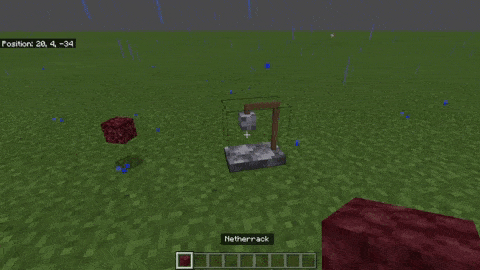 Pin
Drying Rack
This block from Natural Structures works the same, (without the leaf recipe though)

Pin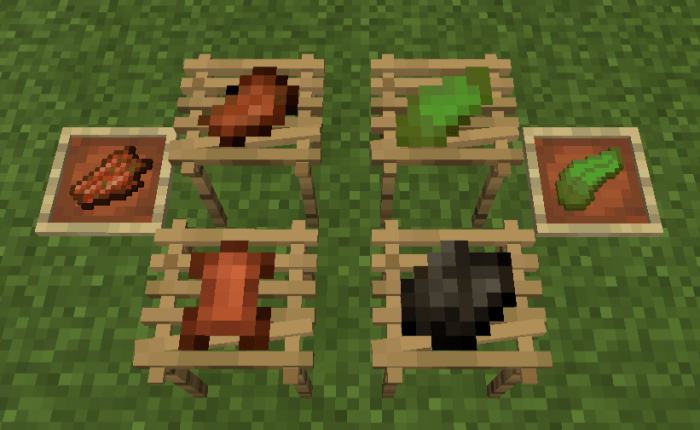 Pin
Accepts either Rotten Flesh into Leather or Kelp into Dried
Addons Supported
Bumbles_Flowers
Bumbles_Crops
Advanced Machinery V3
Natural Structures 
Any addons that has "Grape", "Rhubarb", or "Strawberries" for the mortar
Please inform me if you've made any videos would love to watch em 🙂
Installation
Download Both the Behavior Pack and the Resource Pack! 
Need to be in Version 1.16.201 or greater
Downloads
Supported Minecraft versions