Start your worlds by picking an Origin (class), all of which have their pros and cons.

Currently I have 9 Origins and I plan on adding a bunch of community suggestions for future updates!
(Remake of the Java version)
Hello everybody, I'm ShadowSharkPVP and today I have ported over the Java mod 'Origins' to bedrock! (With a couple changes)

Make sure to checkout my YouTube and Discord, they're very cool, and without further ado here are the Origins! 😀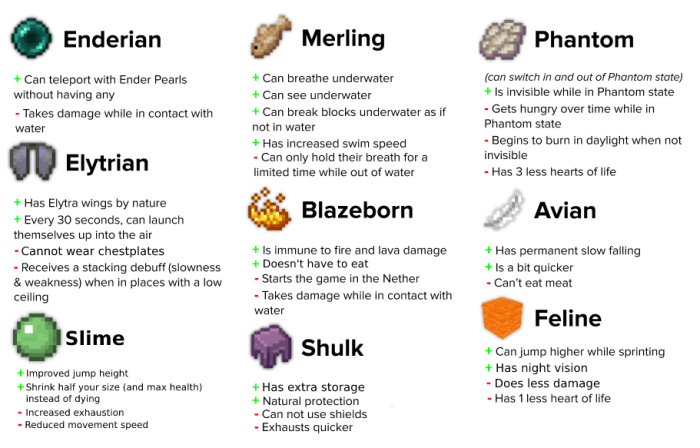 Pin
How it works and what you need to do;

Setup
1. You need to download the .mcaddon
2. You need to apply the behavior and resource pack to your world
3. You need to enable Holiday Creator Features

Playing

You'll start in your world next to an ender chest, each person will also start with a book with all the Origins and their Pros and Cons

Once you've decided on a Origin, simply open the ender chest and grab the one that you want! Then start enjoying your adventure 🙂
Enderian
+ Can teleport with Ender Pearls without having any
– Takes damage while in contact with water
Merling
+ Can breath underwater
+ Can see underwater
+ Can break blocks underwater as if not in water
+ Has increased swim speed
– Can only hold their breath for a limited time while out of water
Phantom
(Can switch in and out of phantom state)
+ Is invisible while in phantom state
– Gets hungry over time while in Phantom state
– Begins to burn in daylight when not invisible
– Has 3 less hearts of life
Elytrian
+ Has elytra wings by nature
+ Every 30 seconds, can launch themselves up into the air
– Cannot wear chestplates
– Receives a stacking debuff (slowness & weakness) when in places with a low ceiling
Blazeborn

+ Is immune to fire and lava damage
+ Doesn't have to eat
– Starts game in the Nether
– Takes damage while in contact with water
Avian
+ Has permanent slow falling
+ Is a bit quicker
– Can't eat meat
Slime

+ Improved jump height
+ Shrink half your size (and max health) instead of dying
– Increased exhaustion- Reduced movement speed
Shulk
+ Has extra storage
+ Nature protection
– Cannot use shields
– Exhausts quicker
Feline
+ Can jump higher while sprinting
+ Has night vision
– Does less damage
– Has 1 less heart of life
Okay so the admins decided I didn't include enough images that aren't exclusively recipe images, so here are images of me as the Origins, smh.
Enderian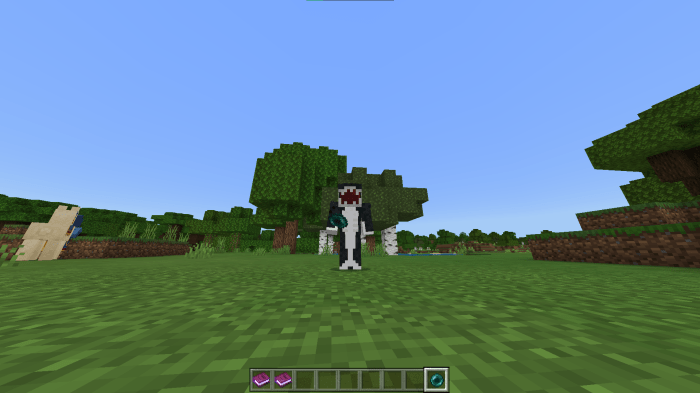 Pin
Merling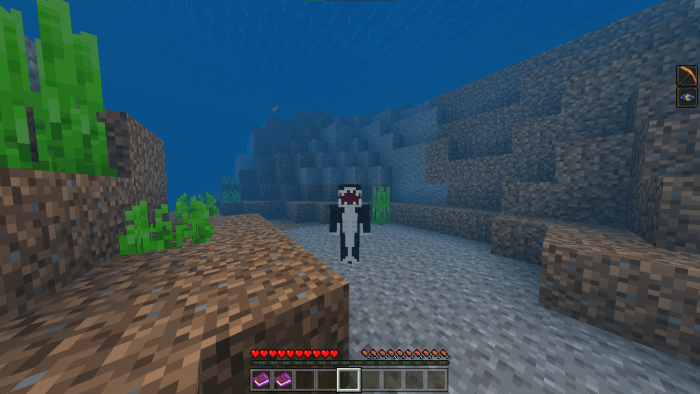 Pin
Phantom (Not in phantom mode)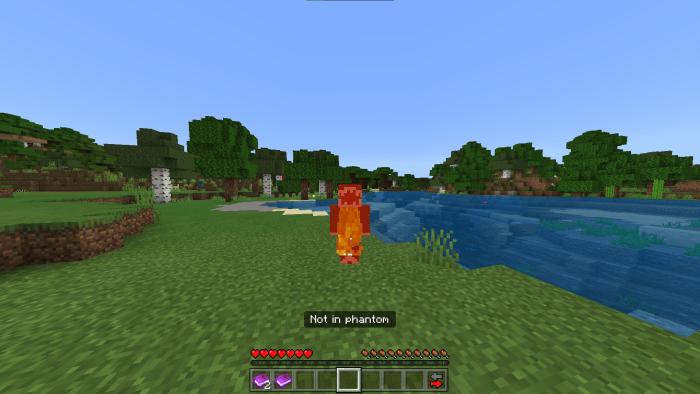 Pin
Elytrian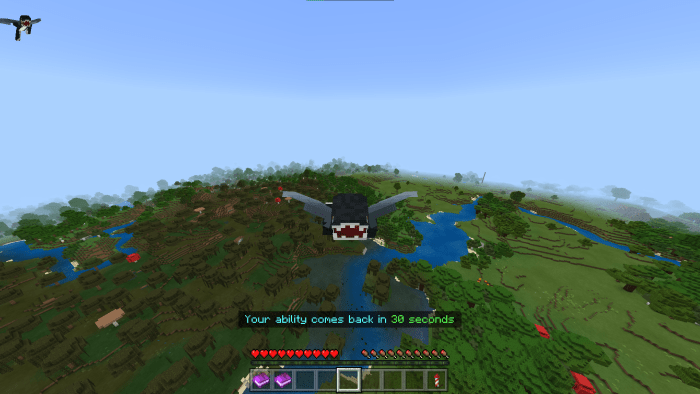 Pin
Blaze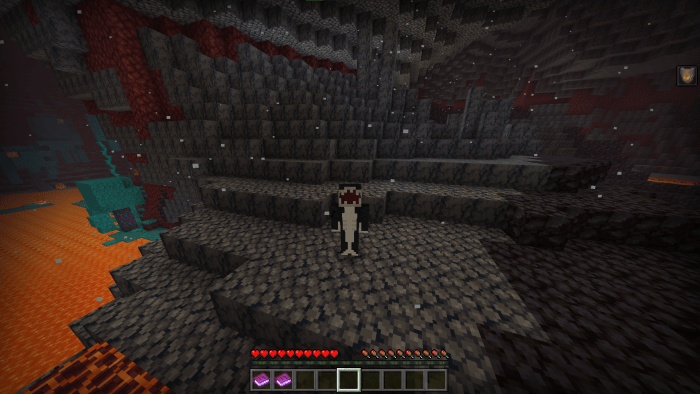 Pin
Avian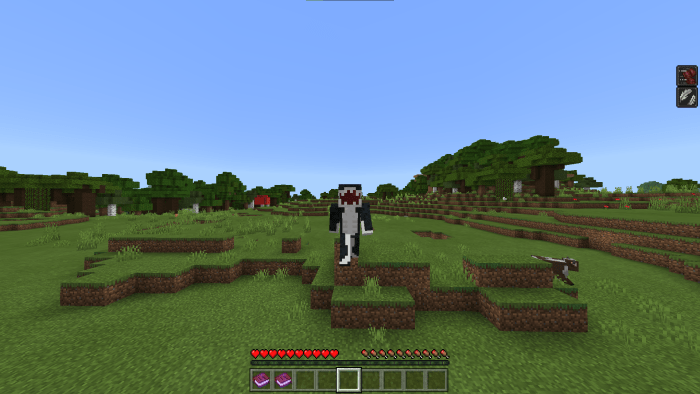 Pin
Slime (After "dieing" once)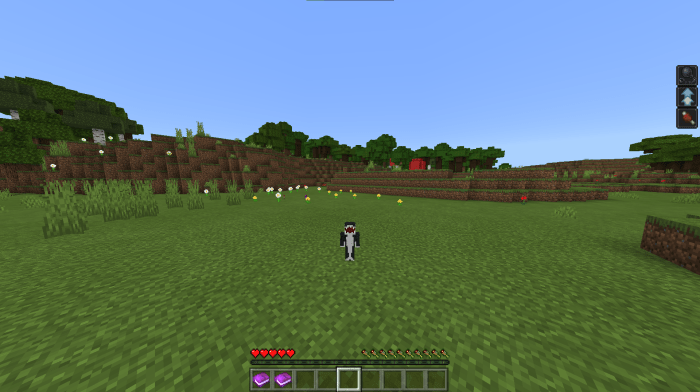 Pin
Shulk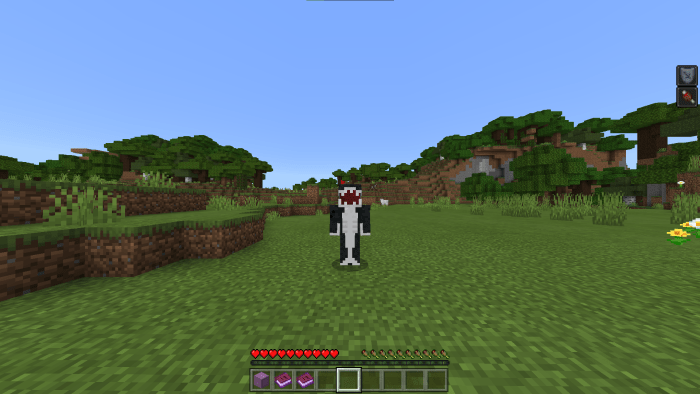 Pin
Feline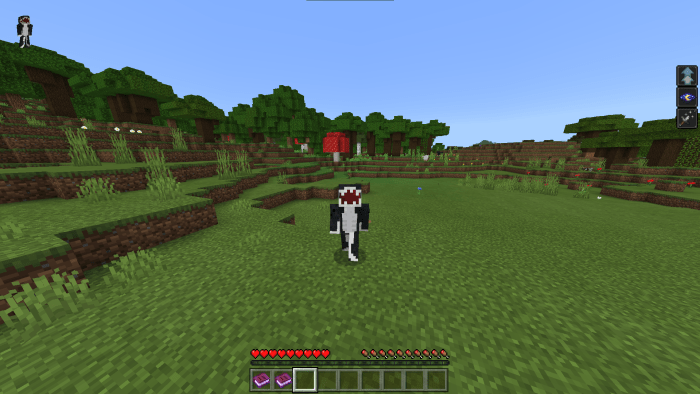 Pin
Commands
/function help (Not functioning, will fix in a future version)
/function settings/1per (Not functioning, will fix in a future version)
/function debugging/restart (Not recommended for regular use, can get buggy)
The rest of the /function commands are for internal use only, do not manually type them.
IMPORTANT NOTICES
1. Make sure you have the behavior AND texture pack enabled
2. You NEED Holiday Creator Features enabled or else this pack won't work


3. This pack was designed for

1.16.210

, if your in a future version there is no
guarantee
 this works
4. This is a EARLY VERSION, as such you will probably find many bugs, just report them and I'll do my best to fix them
5. PLEASE give proper credit, if your using this for an SMP or Server, please tell players I made this addon, I spent countless many hours on it and It would mean a lot!
6. If your making a video on this pack, PLEASE link to THIS MCPEDL PAGE and NOT the direct download!, it really helps me keep making these packs!
7. If you open your world and the class selector is full of barriers instead of the classes, you need to enable Holiday Creator Features

Permission from the
original
 Origins creator to make the bedrock one
Remember to give me suggestions on future Origins! I plan on updating this with a bunch of cool ideas!
If you have any questions about anything or just want to contact me, here's my discord! feel free to send me a dm! 😀 ShadowSharkPVP#9565
Re-wrote the 1 line that I copied. Please accept my mod now admins. thanks 🙂
Installation
Adfly; wait 5 seconds and click skip, never click on an advertisement and never click accept on notifications
Linkvertise; Click "Free Access', and you might need to "view" some articals for 10 seconds (don't worry basically just look at ads for 10 seconds) then click the X in the corner and it SHOULD send you to the mediafire!
Discord: Join the discord then head to "My-things" from there you can see all my creations, including this one! Just click on the mediafire link from there and add it into your world! 😀
Downloads
Supported Minecraft versions